Hungarian University of Sports Science – HUNGARY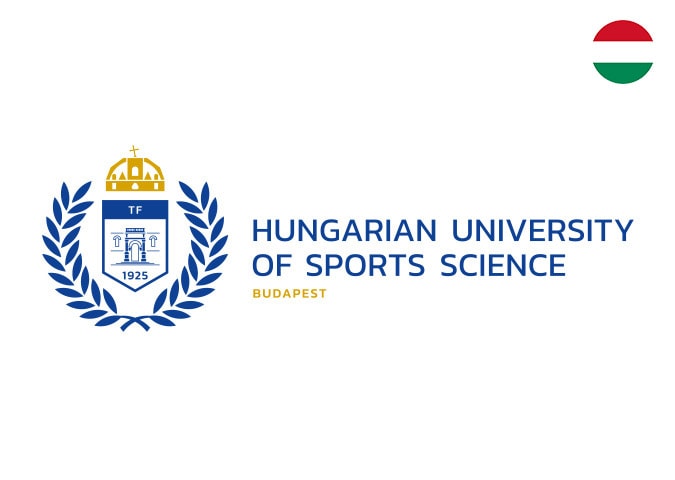 Established in 1925, the University of Physical Education (UPE) is the oldest, largest and most comprehensive centre for sport, physical activity and physical education training in Hungary.
It specialises in sport and physical education higher education programs and provides for its 2400 students with 200 sport-specialist faculty members. Fully enclosed campus with 16 sport facilities and laboratories, with a major ongoing reconstruction and expansion projects are available for students.
UPE has the first and only Doctoral School in Sport Sciences with internationally recognised professors and researchers involved in the course. The university also offers MSC Programs in Human Kinesiology, Recreation, Sport Management, Coaching; and MA Programs in P.E., Adapted P.E. and Health Promotion. BSc programs are offered in Coaching, Sport and Recreation Management, P.E., Adapted Physical Education, and Health Promotion. As part of an international cooperation with the National Taiwan Sport University, programs in Adult Training, Sport psychologist, P.E. Mentor Teacher, Adapted P.E. Mentor Teacher, Equestrian riding instructor are also offered. Non-degree Programs are also offered as part of the International Coaching Course Program in cooperation with international sporting umbrella organisations such as the IJF Academy (International Judo Federation), ICF level 3 coaching course (International Canoe Federation), FIE level 3 coaching course (International Fencing Federation), FIBA course (International Basketball Federation).
UPE has extended collaboration network in research with both European and oversees partner universities and institutions in relation to programs with themes related to EU and international policy and professional development in Sport and PE, including Dual Career, Good Governances, Heath Enhancing Physical Activity, Volunteering and Social Inclusion
UPE also has extended network of cooperation with key sport organisations such as the state secretariat of sport, Hungarian Olympic and Paralympic Committee, Hungarian Coaches Association, Hungarian Society for Sport Sciences, and numerous national sport federations, major sports clubs. Within the frameworks of these cooperation and networks with the stakeholder's university students gain opportunities for practices and practical training periods; the university is also successful in defining roles and competencies necessary for different tasks of sports organisations for staffing and human resources management.