University of Applied Sciences for Sport and Management (ESAB) – GERMANY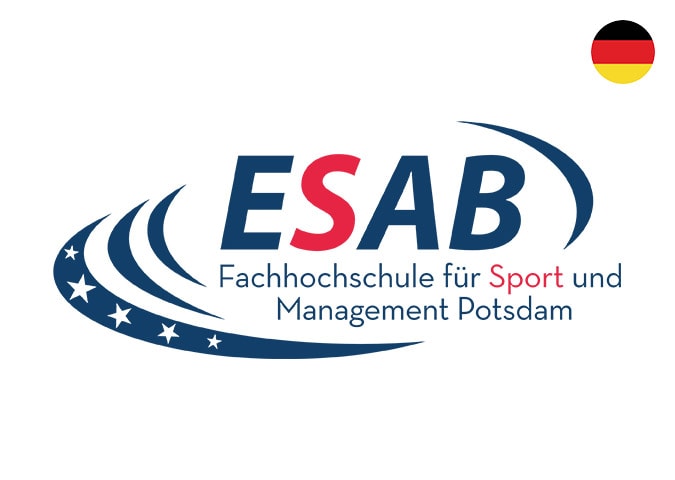 Potsdam University of Applied Sciences (FHSMP) is an officially recognised and accredited university of applied sciences in corporate ownership. Its operator is the European Sport Academy Brandenburg (ESAB), a non-profit organisation which is in turn run by the Sports Association of the Federal State Brandenburg/Germany (LSB Brandenburg). The LSB Brandenburg is one of the 16 regional sports associations in Germany, subsumed under the roof of the German Olympic Sports Federation (DOSB). 
This direct link between an institution for higher education and a sport association is unique in Germany. As such, FHSMP works closely together with the organised sports but also other organisations from the field of sport and health in Brandenburg and Germany focusing on the subjects of sport science, sport management and health management.
The mission of FHSMP is to provide sustainable qualifications and skills through practice-oriented education supported by practice-oriented research.