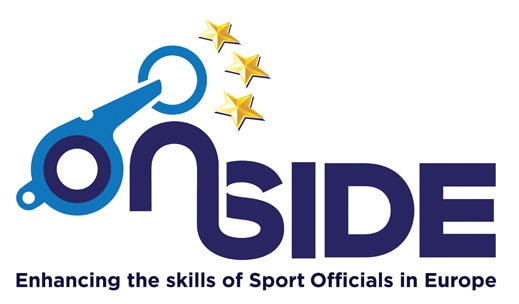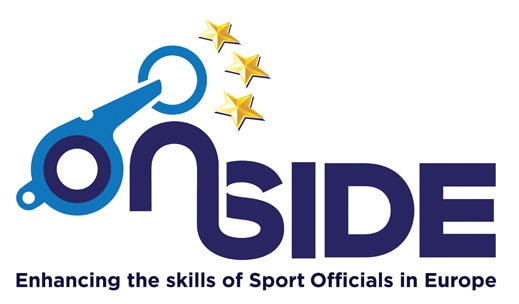 ONSIDE PROJECT
Innovative education to enhance the skills of Sport Officials in Europe
The role of sport officials (umpires, referees, judges etc.) is vital in sport. They ensure participants compete within the spirit of the sport or activity through the impartial and consistent application of its rules and laws.
The ONSIDE project will explore and define, for the first time at the EU level, the generic competences, skills and knowledge expected of sport officials – covering all sports and nations.  The education component of the project will include the development and delivery of brand new training through innovative learning methods, including e-learning courses.
ONSIDE is a three-year project running from January 2018 to December 2020 and is funded through the European Union Erasmus+ Programme.