European Observatoire of Sport and Employment
The organisational chart of EOSE and its way of functioning have evolved through the past years with the development, enlarging and widening of the scope and remit of the European civil society membership association.
to a wide network and database
while being member of a recognised stakeholder at EU level
from the sector and updates on EU policies
Benefit from a prime access 
to EOSE EU-funded projects
recognised expertise in project management
Get tailor-made information
Contribute to the development 
of a structured approach anticipate the sector's needs
data collection and collaborative publications
development and support our work
EOSE's future while making your voice heard at the GA
FULL MEMBERS ARE MADE UP OF:
National Expert Organisations
Independent and not-for-profit organisations willing to contribute to the work of EOSE, demonstrating an expertise in the field…
International / European Organisations
Organisations having signed a Memorandum of Understanding (MoU) with EOSE…
Individuals
Recognised experts in the areas related to EOSE Vision and Mission and willing to act as national point of contact.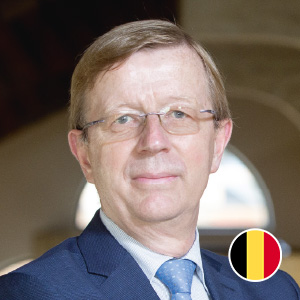 Thierry Zintz
President
Past president from January 2022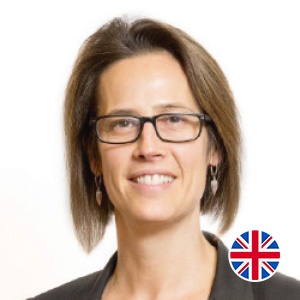 Kirstie Simpson
Secretary General
President from January 2022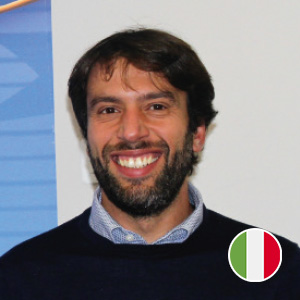 Simone Digennaro
Treasurer
Secretary General from January 2022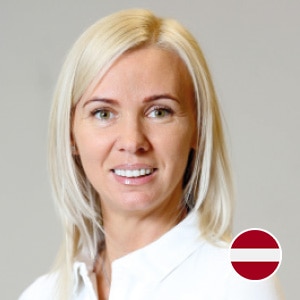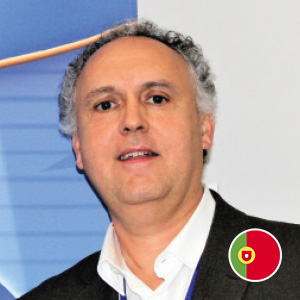 Abel Santos
Member of the Board
Treasurer from January 2022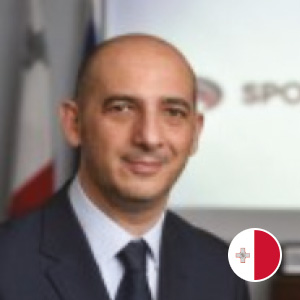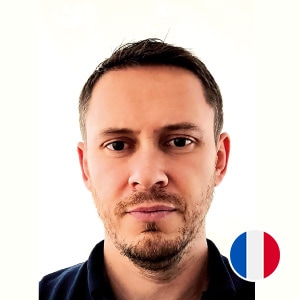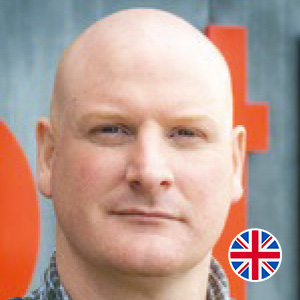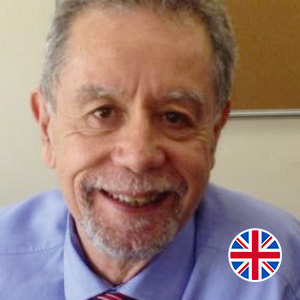 Geoff Carroll
 Director of Skills Development
"WADA is currently engaging with EOSE to support the development of their new Global Learning and Development Framework. With EOSE's many years of expertise in workforce development, professional or occupational standards creation within the sport sector, their experience and insight is adding value to our work. We also respect the independent view that the EOSE staff bring and their contribution has been professional and extremely supportive."
Amanda Hudson,
Education Director, the World Anti-Doping Agency (WADA)
"The last project we undertook with EOSE, Golf Stand, had a positive impact on golf education and the skills development of golf professionals. This is why we were delighted to join forces again in 2021 to embark on the EDUGOLF project together to update and develop new standards and modernise education for golf professionals. We appreciate the project management of EOSE and the EOSE 7 Step Model which provides a structure for the standards and training material we need to reform golf education."
Ian Randell,
Chief Executive, Confederation of Professional Golf (CPG)
Take a look at our annual activity report
Find all the news about EOSE in our annual activity report. Detailed data on our latest projects.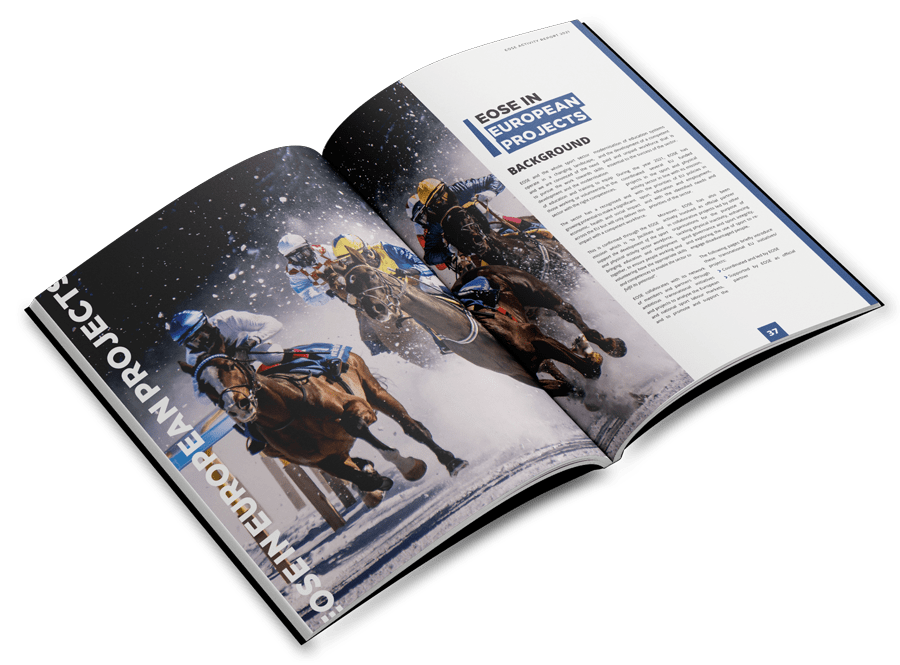 Contact-us

Would you like to know more about our organisation? Interested in joining us as a member or partner?
Follow EOSE news

EOSE newsletters keep you informed on the latest news, activitie, developments, projects, and upcoming events.